In The Vault
Thursday June 1, 2023
One Direction's Latest Music Video is a Must Watch [VIDEO]
Here's One Direction's latest and very impressive latest video for "Story of My Life". The video premiere Sunday and it's what some hip social media users are calling #TBT-esque or Throwback Thursday-esque like.
The video features the group members in a dark room developing pics from their childhood and as the prints hang to dry they transform into present day versions of the shots. Pretty impressive.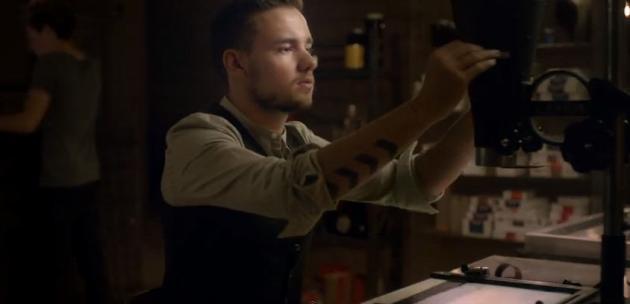 VEVO meant to publish an 18-second
sneak peek
teasing the video, but it instead published the full length version. The leaked video was
http://www.cambio.com/2013/11/01/one-direction-story-of-my-life-video-leaked-online-by-vevo-watch-or-wait-full-premiere/
" onclick="window.open(this.href);return false;">taken down almost immediately.
"Story of My Life" is the band's second single from their third studio album, Midnight Memories, following the first single, "Best Song Ever."