In The Vault
Monday April 19, 2021
Miley Cyrus Releases 'We Can't Stop' Director's Cut Video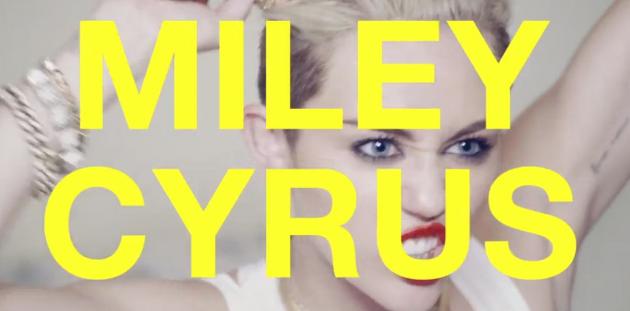 Miley Cyrus released a director's cut of "We Can't Stop" and it features plenty of additional footage. Her comeback video features tons of stuff, from teddy bear backpacks to french fry skulls and more. The video was apparently watered down when it first released, not what Cyrus was hoping for.
She complained in an
interview
with The Daily Mail that MTV UK was censoring several parts of her racy music video.
Also, she admitted that her song was about drug use and lyrics "dancing with molly" had to be edited to "dancing with Miley" for radio play.
Cyrus promised her fans a more scandalous director's cut if the original video reached 100 million views on YouTube. Thanks to tons of
Smilers
, Cyrus' video quickly broke Vevo records and Cyrus fulfilled her promise.
Check out the new footage below along with some new Gifs of it after the video. What do you think?