In The Vault
Tuesday May 18, 2021
This AryaBall is the Genius Matryoshka Doll of Field Sport Equipment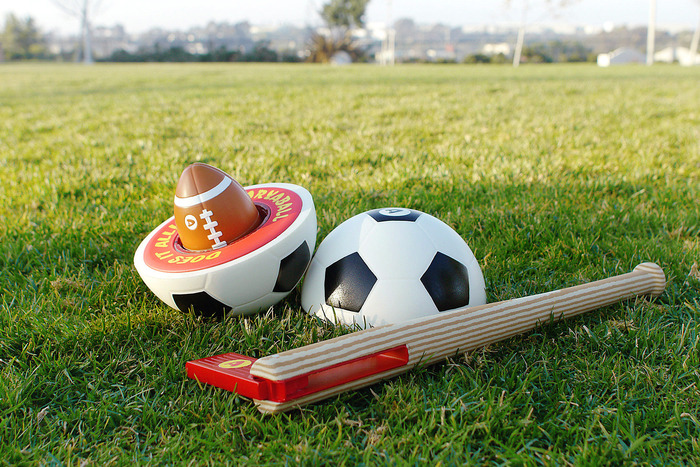 Finally, the Matryoshka doll concept is put to really good use. The concept has been used for toys and storage boxes for a long time, but someone's come up with this
AryaBall
kit, the best sporting gear option for people who play more than one sport.
It works the same way Russian Matryoshka dolls do. Cracking open the firm soccer ball reveals an inner core with a football and frisbee inside. Inside the football is a combination of baseball and golf ball that can be used alongside an included foam bat.
Even the bat is Matryoshka-like. If you're done swinging away at wild pitches, a small head at the end can be extended, turning the bat into a tiny golf club. Genius!
The kit sounds like a simple idea, but it's made possible by a clever patent-pending mechanism that makes sure the soccer ball and football don't split apart after a strong punt.
The AryaBall is seeking funds on
Kickstarter
before it goes into production, and a donation of $38 USD will get you just the ball, while $48 includes the bat as well.
Check out the AryaBall in action below: