Newborn Baby Dies From Vicious Monkey Attack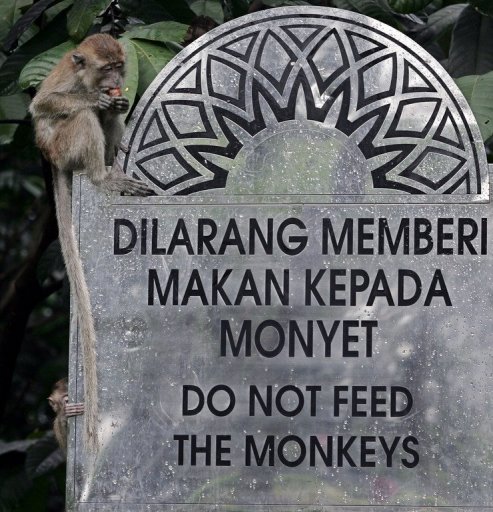 A four-day old baby girl has died after she was attacked by a troop of macaques, an aggressive monkey species. The yet to be named baby suffered injury to the head, ear, neck and face caused by scratches and bites during the attack, which occurred on October 6th at at the family's residence in Seremban, a town south-east of the Malaysia capital.
The mother, 26-year-old V. Revathy, discovered the child missing and after a search found her body outside the house with serious bite and scratch wounds.
State wildlife and national parks director Ishak Muhamad said the monkey responsible was located and shot dead shortly after the incident:

"We suspect the macaque was rummaging for food inside the house. It could have taken the baby to the roof thinking the newborn was food," he told the daily.

"The baby died when it fell to the ground. The monkey had apparently released the newborn, probably because it was alarmed by the parents' shouts," Ishak said.


Monkeys are common in urban areas in Malaysia, particularly macaques which can be aggressive, and bold enough to enter homes to search for food.
via
TheStar