Red Bull's Netherlands Headquarters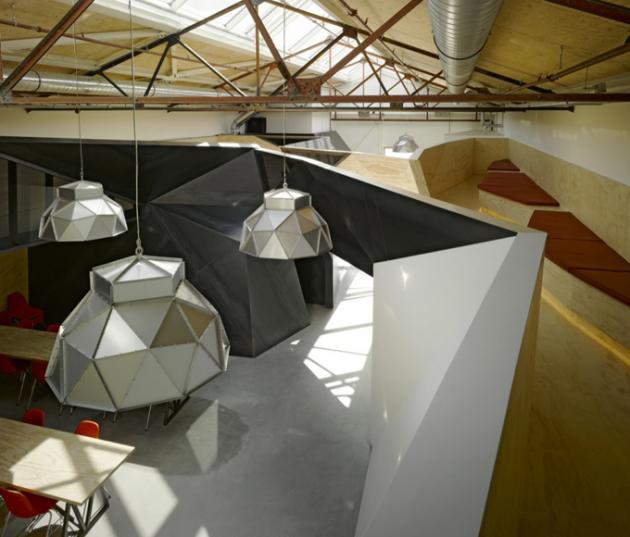 Red Bull Netherlands has settled into its new headquarters on the North of Amsterdam's Port area. After months of construction, the almost 1000-square meter (about 10,763 sq feet) office is part of the 7,800 sq-m (83,958 sq-ft) Media Wharf complex at the NDSM Wharf on the shores of river IJ.
Designed by Sid Lee Architecture of Montreal and Amsterdam, the theme of their space is duality and polarity - reason and intuition, light and dark, art and business, public and private.
Red Bull Netherlands' director Jan Smilde said that the company wanted a location with an entrepreneurial spirit where they would have the freedom to develop innovative ideas and events.
The NDSM (Nederlandsche Dok en Scheepbouw Maatschappij - Dutch Dock and Shipbuilding Company), established before WWII, was one of the world's largest shipbuilders. They operated until the mid-1980s before the shipyards were deserted except for squatters and artists who established a "breeding ground" of emerging artists there.
The area is the size of 10 football fields and is now a developed artistic and media hub, with studios, workshops, offices, open spaces, student housing, festival venues and restaurants.