Microsoft says Office for iPad Story Is Inacurate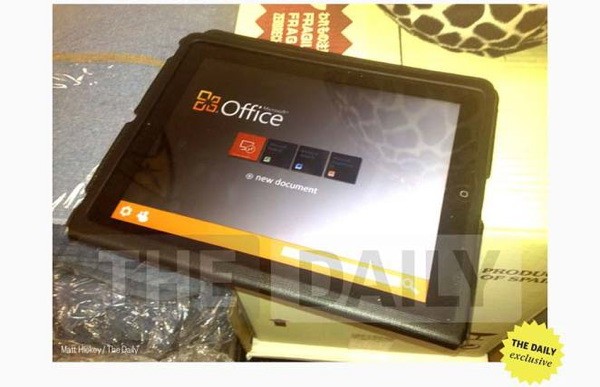 Looks like The Daily may have gotten our hopes high with a rumor that Office could be making its way to the iPad. Microsoft is now saying no. Its not exactly a denial, but a Microsoft spokesperson told The New York Times' Bits website that "The Daily story is based on inaccurate rumors and speculation," adding only that it has "no further comment" at this time.
ZDNet's Mary Jo Foley, reports that Microsoft is specifically saying that the screenshot accompanying The Daily's story is not a real picture of a Microsoft product.
The Daily is standing by its story. Editor Peter Ha
posted a reply to Foley on Twitter
, stating that "we did not fabricate either image. A working version of the app was demoed to us by someone at Microsoft."
Microsoft wrote a
tweet
that reads: "Great respect for The Daily but regrettably someone is giving them bad info, and that'll be clear in the 'coming weeks.'" Yes, they put "coming weeks" in quotes themselves.
[
New York Times Bits
,
ZDNet
]