DIY Tuxedo Nails Looks Easy Enough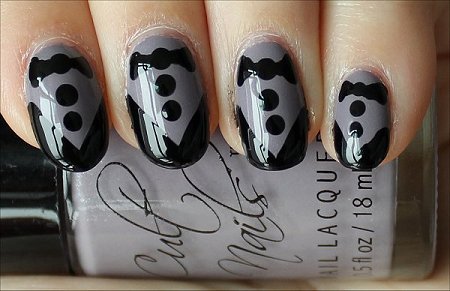 Zooey Deschanel debuted her tuxedo nails at the
Golden Globes
and boy did it look adorable. You probably don't have to go to a salon to get tuxedo nails if you're ambidextrous, but even if you are it may be a little easier getting someone to paint them on for you. Here's a DIY method you can use to put your own nails in a suit. Even if you aren't going to do it yourself, it could be useful to show your manicurist.
Swatch and learn
has the full tutorial, but in short:

Step 1:
Apply your base coat, and primary color of choice for its shirt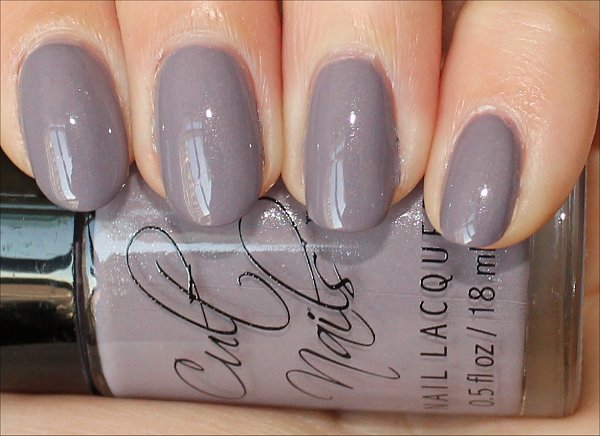 Step 2: Blot on three black dots onto your nails in a vertical line. They don't have to be perfectly aligned
Step 3: Draw a tie out of your first dot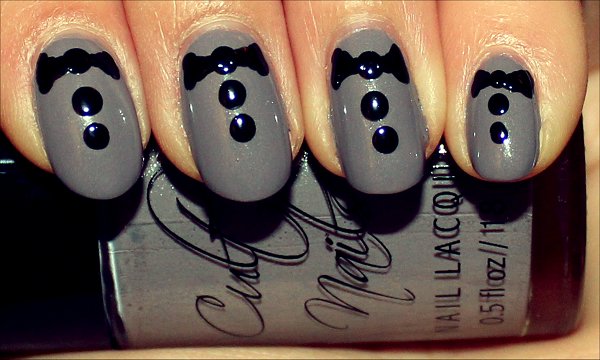 Step 4: Paint the tuxedo on in a V shape of a flat-line (like
Zooey Deschanel
's)
Finish it off with a top coat and voila! Your very own tuxedo nails will be ready to accompany you wherever you go.
For more details check out
Swatch and Learn
.