Marussia Debuts The B2 At The Geneva Motor Show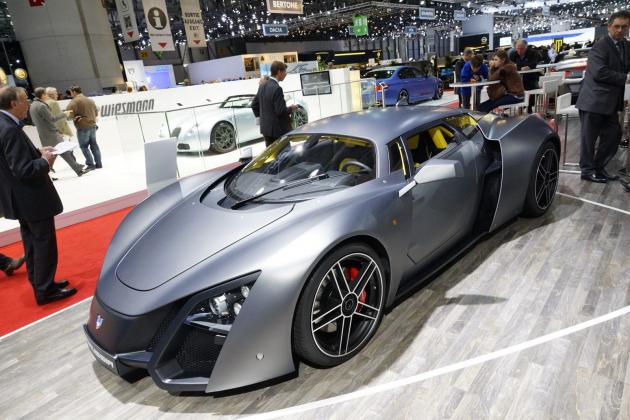 The Geneva Motor Show doesn't only sport cars that we are familiar with. They also have other concepts that we've never heard of. Like the Marussia B2. The B2 is an evoluton of the Marrussia's foray into the sports car segment and the B1 was presented at the 2009 Frankfurt motor show.
Now, the B2, is a two seater model at 1,100kg (2,425 pounds) and is available with a choice of three mid-mounted engines including a 300HP naturally aspirated 3.5-liter V6 or a 2.8-liter turbocharged V6 sourced from Cosworth offered in 360HP and 420HP variants.
The 420HP engine allows the B2 to complete the 0-100km/h (62mph) sprint in 3.8 seconds and reach a claimed top speed in excess of 250 km/h (155mph).